Hello Kricket Folks!
We have not forgotten about you!  While our gigs are on a major hold, we have been working our tails off on getting our album material together.  Be it logos, album cover photoshoots, t-shirt designs, work tape tracks, or just outright band practice, we have been on it.  We were fortunate enough to have the famous Jenny Odom of Iggyart.com make our Logo and T-shirt design for us.   She's amazing and you might have seen her work you may have seen on proud display at Bowery Station in Apalachicola, Fl.   Our album theme has a swamp-sirens-backwoods-folklore feel to it and she captured that beautifully.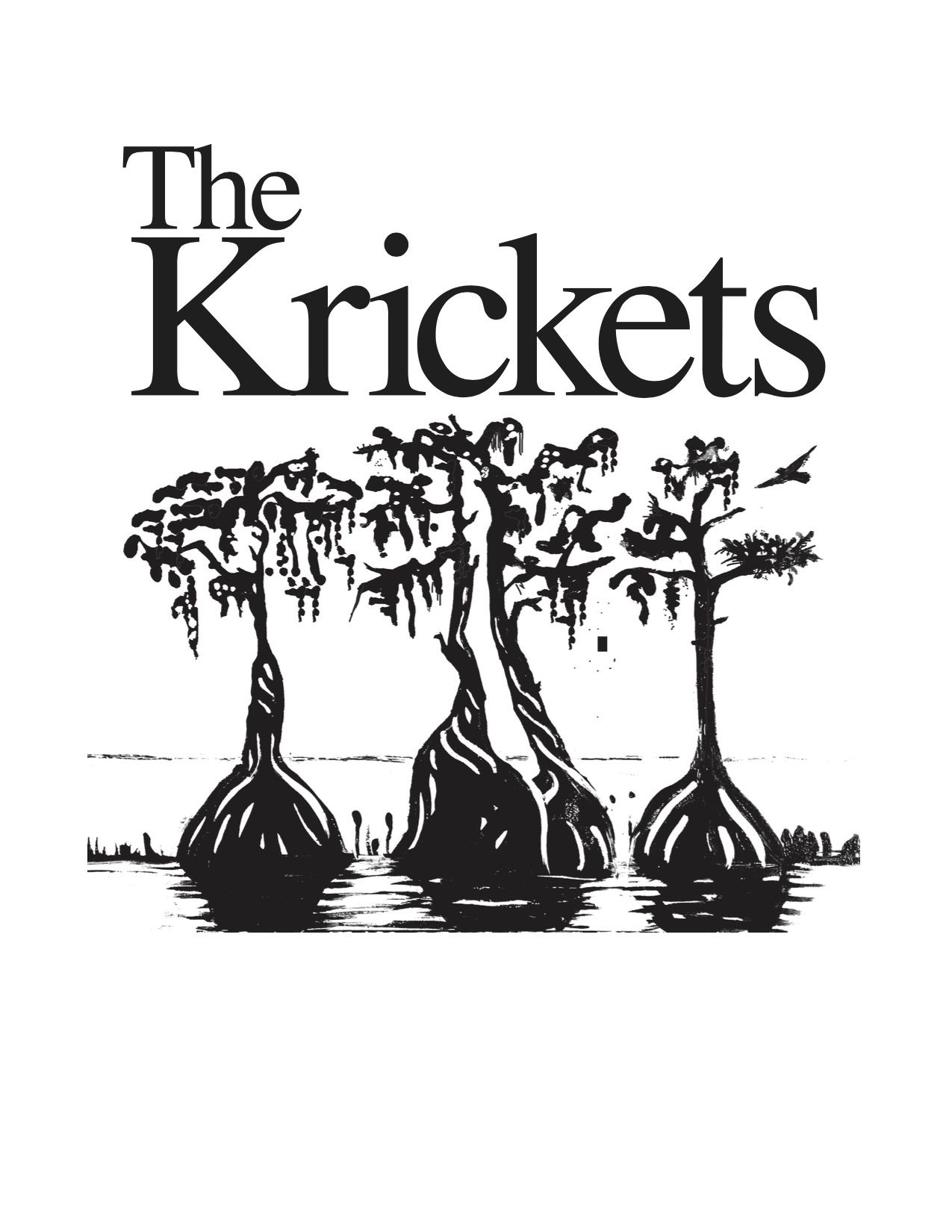 Next we went on a WHIRLWIND magical day of a photoshoot with Wildlife Guide Matt Godwin of
Off The Map Expeditions
.   He is an expert on Wewahitchka's gorgeous Dead Lakes Park Reserve and took us by pontoon boat to spots we we re least likely to be an alligator's lunch.    Being a Kricket on this day was not for the faint of heart.  We had to become our swamp siren characters that day and act as if we were the predator instead of the prey.  
D. Alex Tino
 hair and make up and Julia Fobe's incredible floral headdresses transformed us enough to believe we were sirens for a day.   Caroline Watts was our shoot director and was incredible.
Joe Alonzo of
Joe Alonzo Photography
is the most badass photographer on the planet and here is why: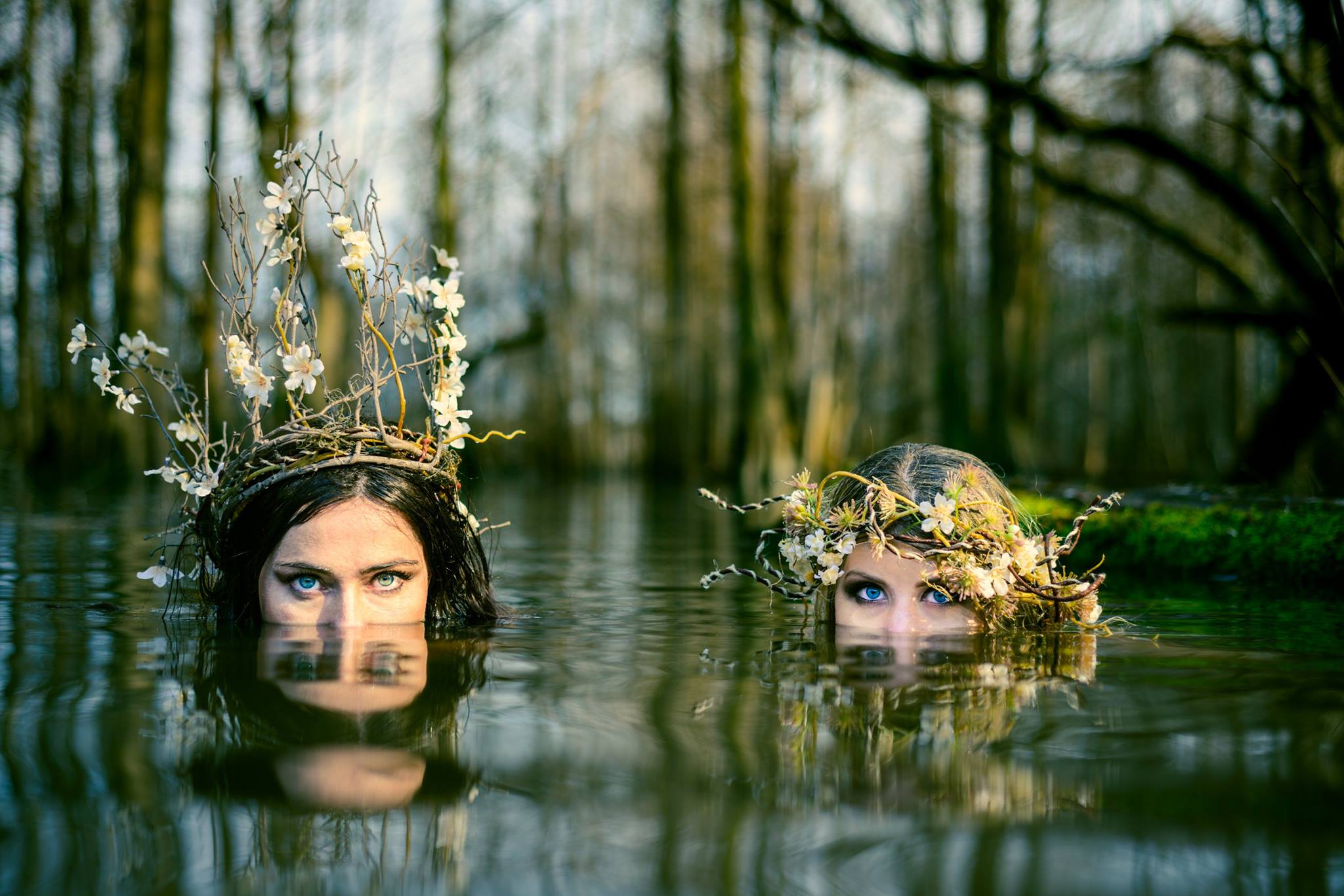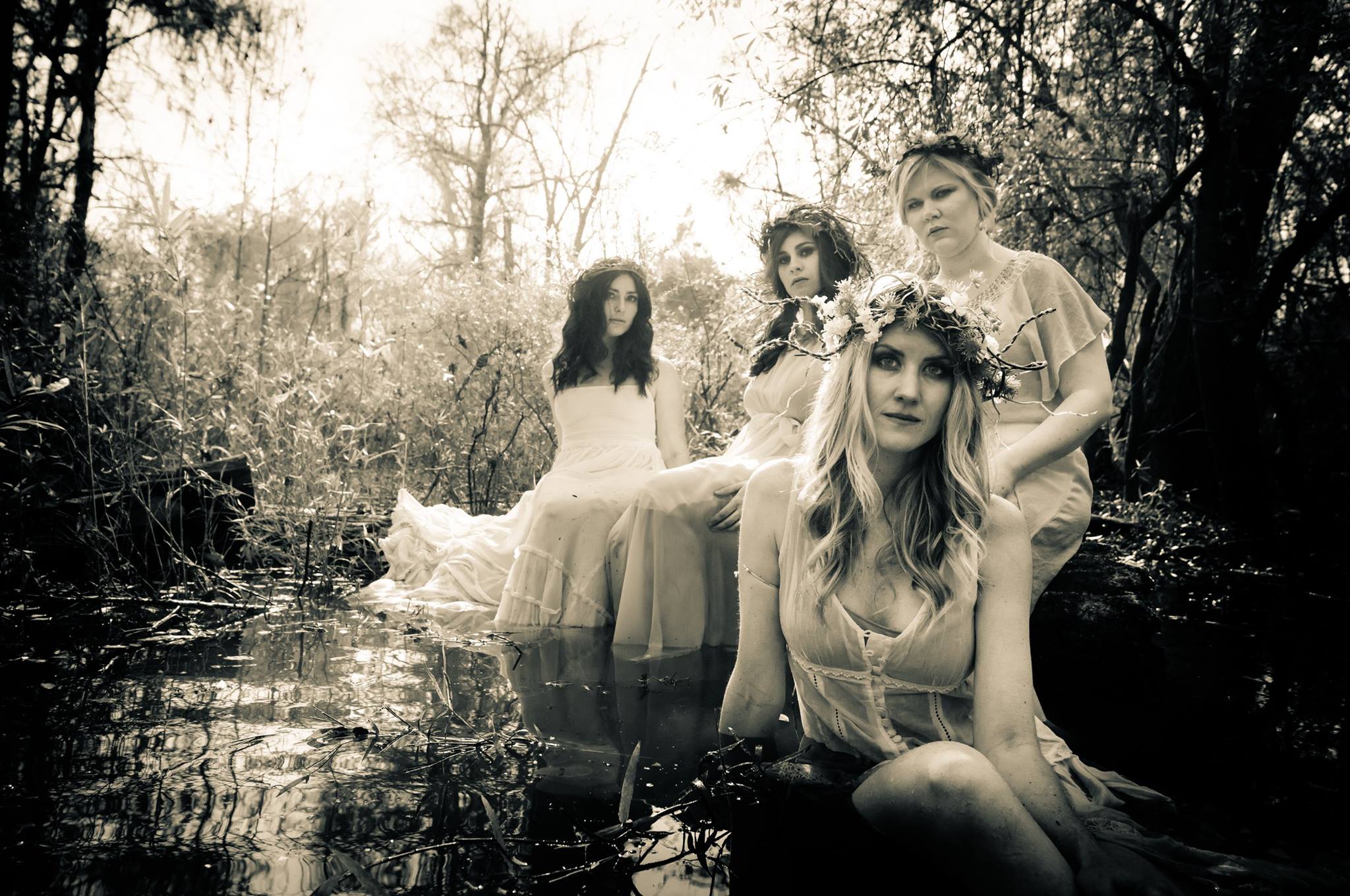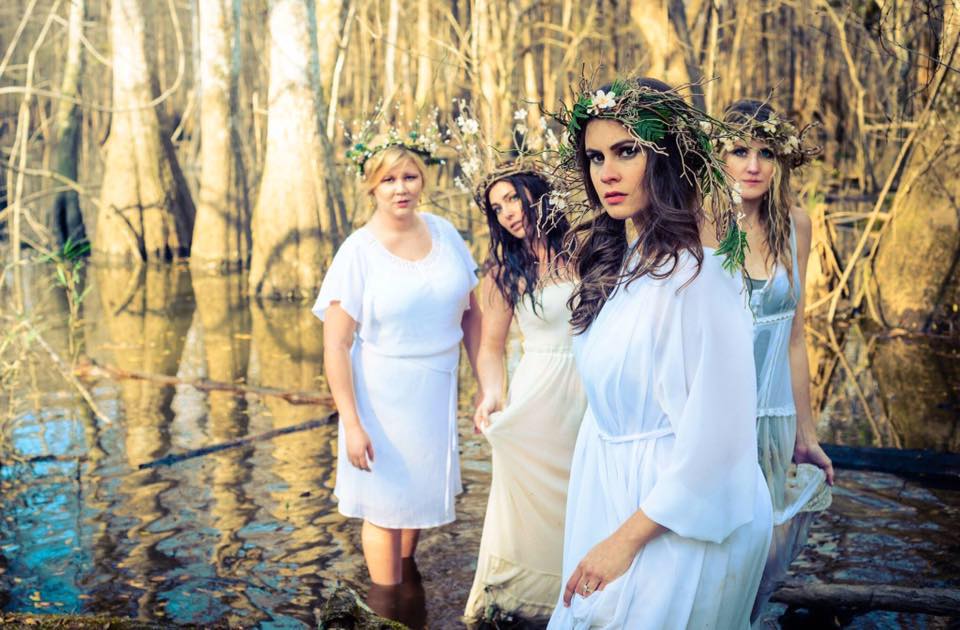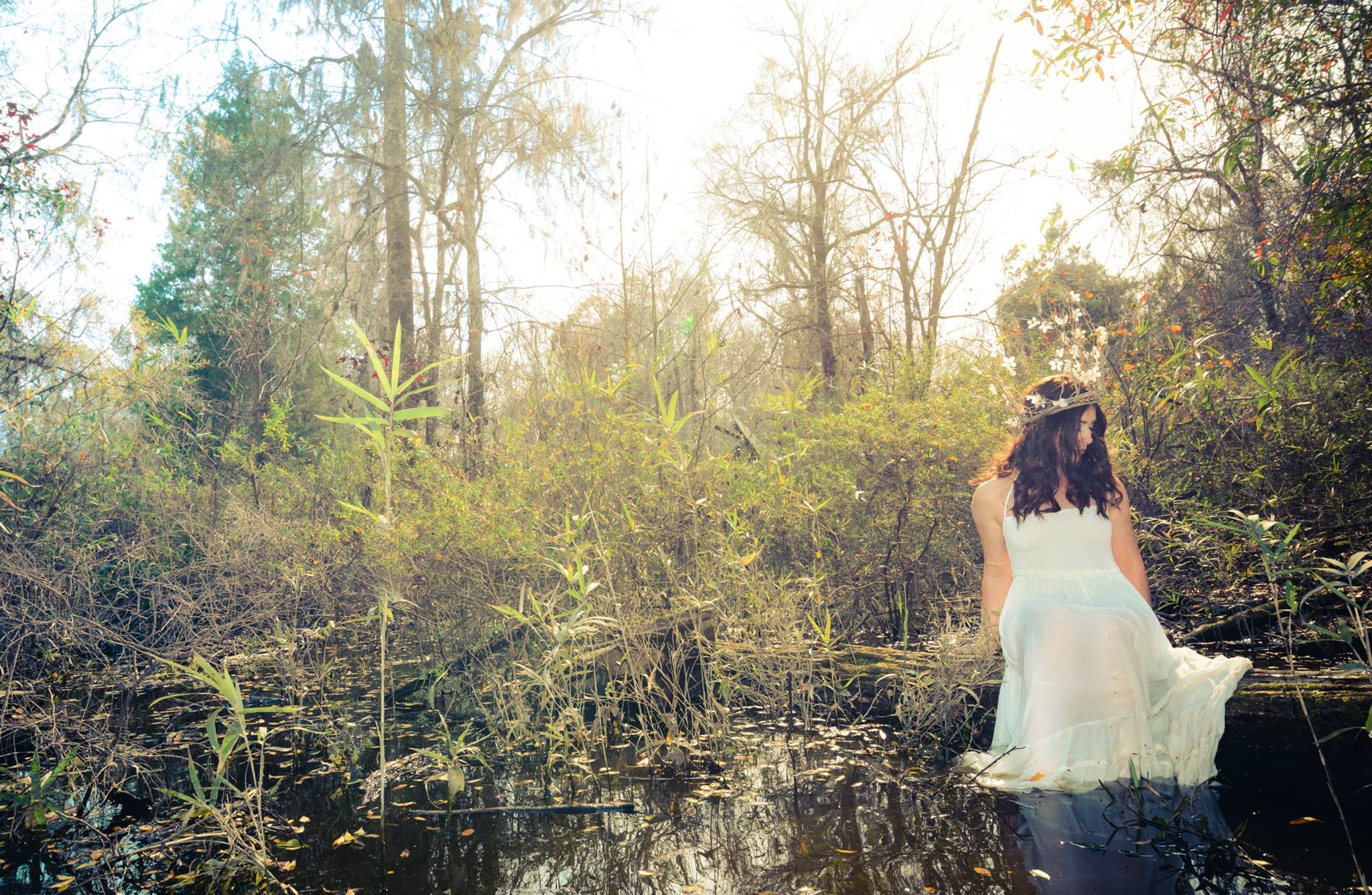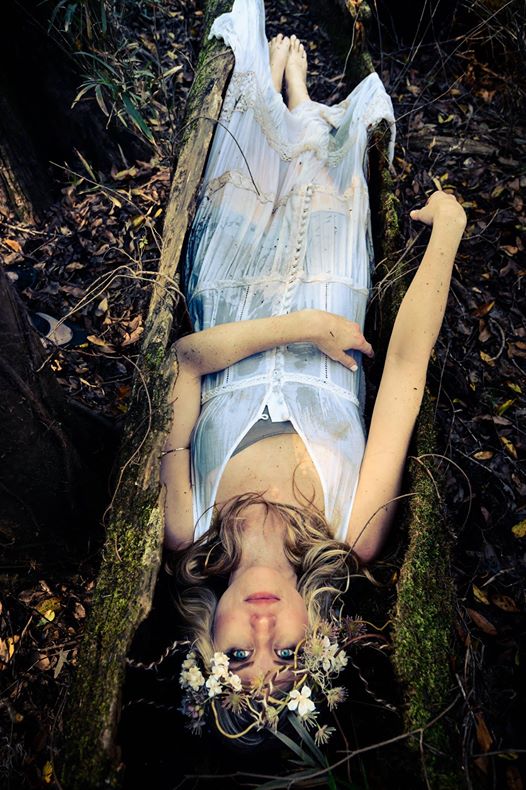 Meanwhile,surreal thing #1 happened when WFSU's Local Routes surprised us with airing all new show featuring Melissa's special song 'Voodoo Resurrection' written for her daddy.   You can see that here:
http://www.wfsu.org/local-routes/segments/krickets-voodoo-resurrection/
Surreal thing #2 this week: Watching our producer to be walk across a stage on TV to accept a GRAMMY.  GULP.  No pressure!!!!  
A few gigs:
Family Fun Fest in Pensacola 3/20 to road test the album before we hit the studio.  Eek!  
The Junction at Munroe May 7th.   Please go get your tickets online here:
http://junctionatmonroe.com/events.asp
Bowery Station for Chickfest 2016 April 30th - we'll be helping to raise some $ for our very favorite charity, The Cricket Fund.  We will join many other female musicians like Jenny Odom, Rachel Hillman, Cat Braaten, and our own Melissa Bowman with the Bowery as they have pledged an incredibly generous per drink donation to the fund.    We are practicing so hard recording and re-recording these songs so they sound awesome when we get to Muscle Shoals.  We are so excited getting our kickstarter's back rewards together and preparing this album for you guys!   We love you and will see you soon!!!
LOVE,
The Krickets