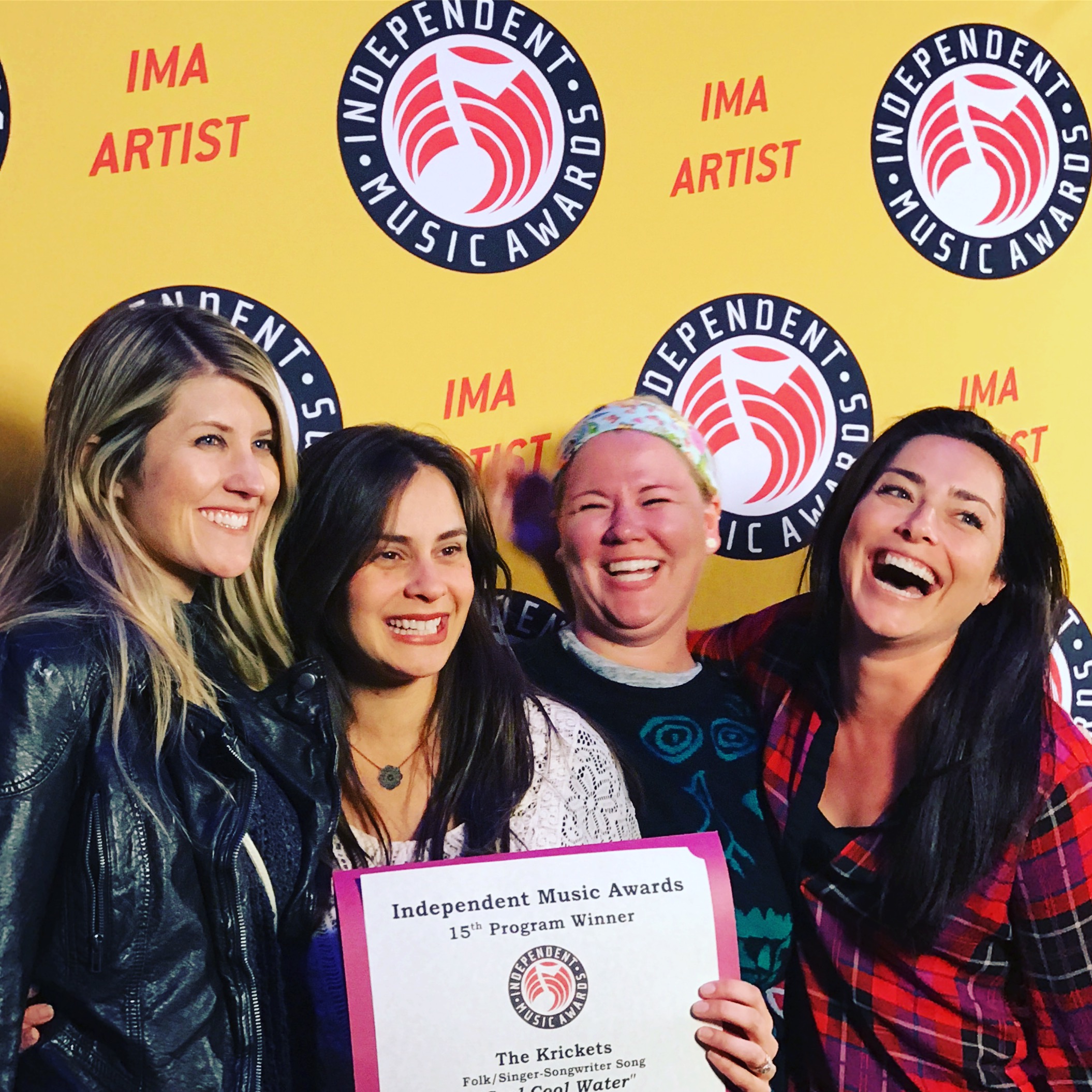 No sleep, straight off the plane in New York.  But HAPPY
Hello Beautiful Kricket Folk!!
Want to hear something crazy?  This day last year we began tossing around the idea of of kickstarter campaign to make an album.  We were terrified no one would give us a dime and then you guys went and blew our minds.   Fast forward to today and we just have to shake our heads at the events that have taken place.   Because of YOU:
We are the 2016 IMEA Folk Artist of the Year and the IMA Folk/Songwriter Song of the Year recipient.    
We had beautiful reviews in No Depression Magazine (what?!:), Music Planet Radio, Kurrent Music, EthnoCloud, EarToTheGroundMusic, Folkal Point, aCountry, TEMC Radio, South Walton Life and several more.   (huge thank you to our publicist Ariel at Cyber PR)
We got to do some really fun interviews on the

Brassy Broadcast

, Breaking the Business, and FEMusician, Country World. 
We got to play lots of festivals and even had a gig in a civic center with a dressing room and everything! 
Hell, John Prine liked one of our posts.  (Yes, this deserves its own bullet point)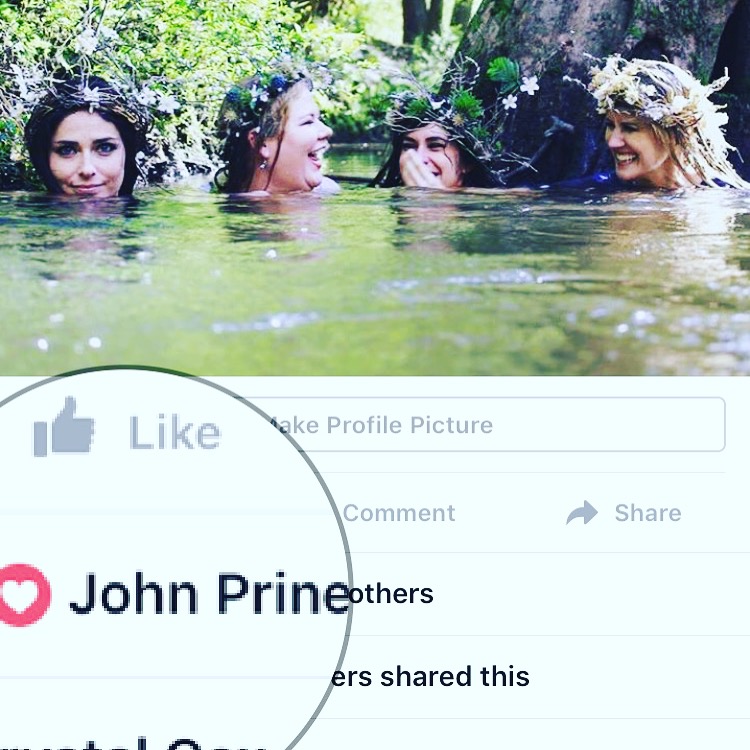 Basically, it's been a dream come true on every level.   Sappy as we are about it, we are still going to fall all over ourselves thanking you because YOU and
your support for the small independent musician
made it all possible.     So, thank you, thank you, thank you, thank you, thank you and thank you again.    
Now what's next?  We have a couple gigs booked through the end of the year.   Come and hang with us!  
12/16 - Junction at Munroe - Tallahassee - Christmas with The Currys and the Krickets -
Tickets here
12/18 - Manci's Antique Club - Daphne - info here
If we don't get to see you, we want to wish you a Merry Christmas.   If you're stumped on gift ideas, give a Krickets CD, t-shirt, sticker, poster or koozie to the people you love, like, or someone you'd simply like to widen their musical tastes.  
Here's a place to purchase those and other merch
.    We also have a fan club with an embarrassingly low number of members, so if you join that you are supporting us and get 15% off all those Christmas gifts.  You can join the fan club through this
link
.    We need to get to band rehearsal now so we can show up the Currys.   (J/k - they are AMAZING and you've got to come see our Christmas show with them dec 16th in Tallahassee!).
All of our love,
The Krickets