Our band kind of lives to hear Melissa do her 'crazy Chester verse."  Thanks to Vicki Stewart for the video and Little Village for having us out to play at their Mardi Gras celebration!   We had such a fun day playing sets around the parade time in St Andrew's enormous Mardi Gras crowd.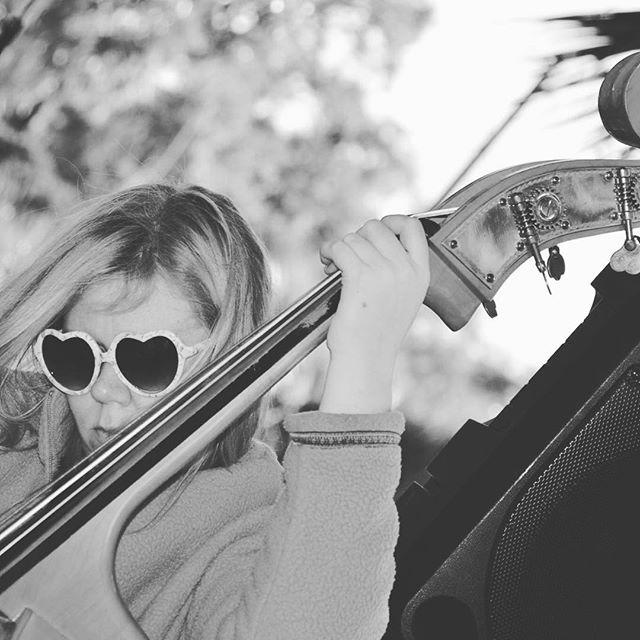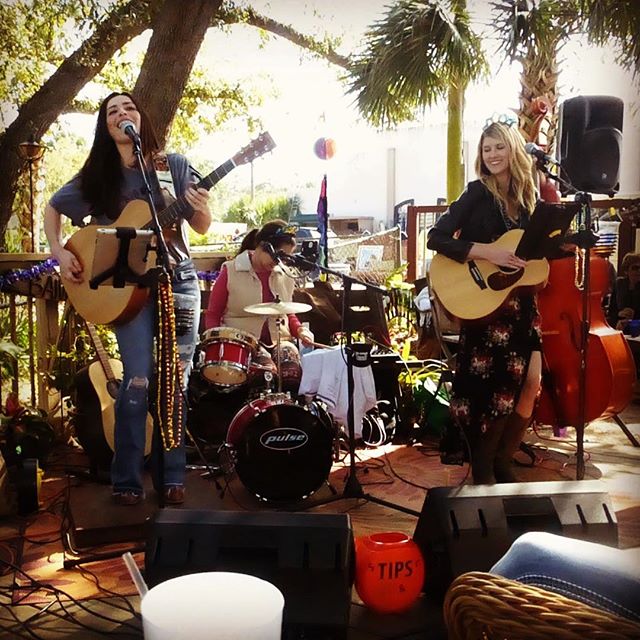 Then the next day, we we so excited to go play Bowery Station in Apalachicola for their 2nd Anniversary Party.    The folks were so warm and responsive and gave us their full, all be it drunken, attention.  They even let us try out some of the new originals for the album!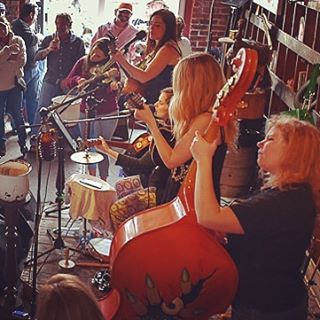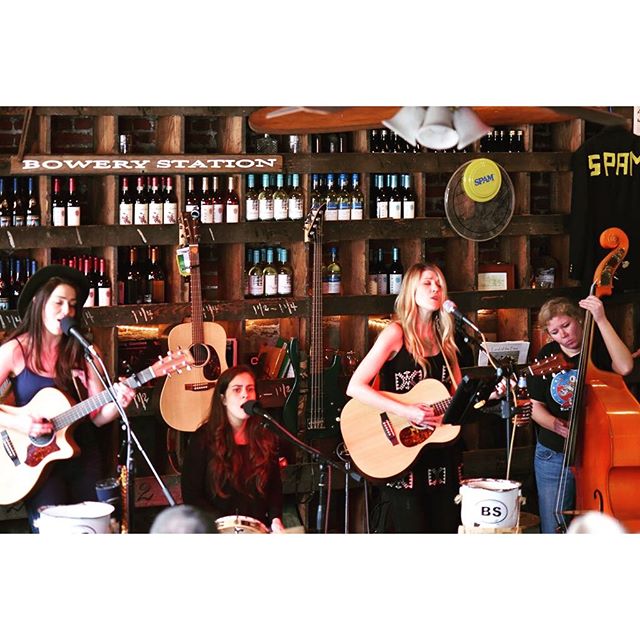 Then we were lucky enough to run into Chelsea from the Well Worn Soles and she sat in with us for a couple songs on fiddle.  
GREAT WEEKEND and so much fun.  It was great way to send us out and we put a big hold on gigs for a while to practice these originals we are so excited about for the album.   We love y'all and thank you for supporting us the way you do.   
Love, The Krickets